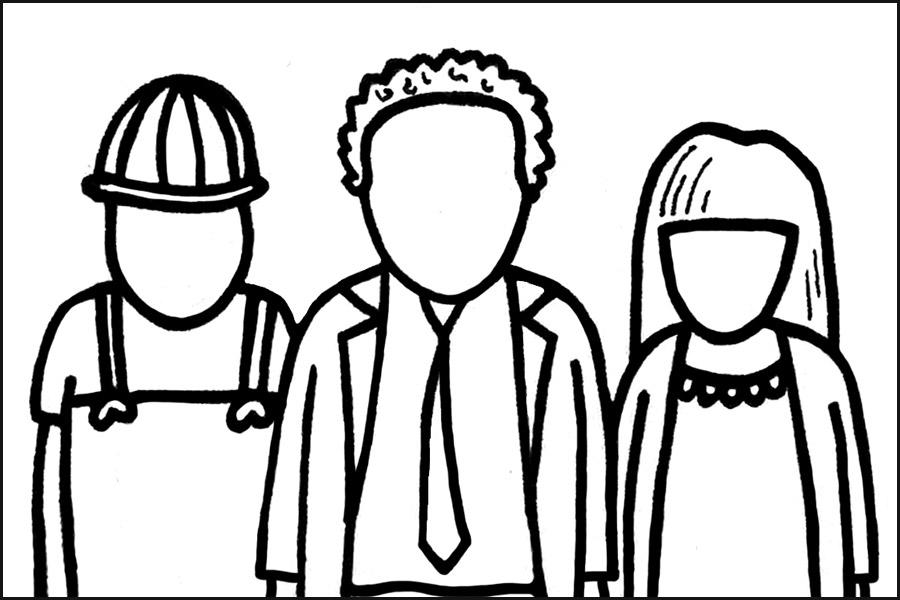 30 Nov 2018
Which unions are the most influential on Twitter in 2018?
---
Every November, I compile metrics to see which union are the most influential on Twitter. This is the seventh year I've been doing this analysis, and previous results can be found on this blog (2012, 2013, 2014, 2015, 2016 and 2017).
For the last few years, I've been using a tool called Klout to collect the metrics, but Klout has been taken over and now shut down by a company called Lithium, who acquired Klout in order to obtain their AI and machine learning technologies.
However, another tool I've used in the past called Kred is still going strong and has improved, so this year I've used their influence score. Kred measures influence by monitoring how frequently an account is Retweeted, Replied, Mentioned and Followed on Twitter over the last 1,000 days. A score out of 1,000 is then allocated to the account.
Please note: The new scoring metrics measures performance over 1,000 days and not just for this year. As a result, there can be a delay in it reflecting the true impact of recently improved performance. 
Source: Kred.com, November 2018.
Unite continue their impressive run, coming top yet again. They've been in first place since I started this research eight year ago.  PCS also do well, having jumped from joint 9th to 2nd. 
The FBU perform exceptionally well considering their membership size, jumping from joint 9th to 3rd. UNISON, the PFA, the NUT section of the NEU, the CSP, UCU, Equity and the NUJ make up the rest of the top ten.  
Biggest risers
| | |
| --- | --- |
| Union | Positions moved up |
| NUT | 20 |
| ATL | 15 |
| The Writers Guild of Great Britain | 10 |
| NAPO | 9 |
 Interestingly, the top two risers are the NUT and ATL section of the newly formed NEU, going up a whopping 20 and 15 places respectively.  I've included these two sections this year, but I'd assumed that these two accounts would be winding down as they move to the NEU account.  The Writers Guild of Great Britain posts the third largest rise of 10 places, followed by NAPO who leap 9 spots.  
Biggest falls
| | |
| --- | --- |
| Union | Positions moved down |
| NEU | 25 |
| AFA-CWA | 18 |
| GMB | 14 |
| BALPA | 13 |
| CWU, USDAW | 12 |
 There has been some big falls this year as well. The NEU lead the way, falling from 9th to 34th place. AFA-CWA slip 18 places to 32nd while the GMB slip down from 7th to 21st. Other noticeable falls include BALPA (13 places), USDAW and the CWU (both 12 places). Some of these large changes would have been caused be the switch to the Kred metric outlined at the start of this article. Kred looks at the last 1,000 days when calculating influence and some of these accounts, such as the NEU account are less than 1,000 days old. Klout seemed to use a shorter timeframe. There is only one debut this year, with the recently rebranded NARS (formerly NASS) deciding to re-join Twitter. They enter in 44th place.
Which unions are the most generous on twitter?
This year, I thought it would also be interesting to look at a metric called 'Outreach' to see which unions are the most generous on Twitter. Kred, the service I use to look at Twitter metrics, compiles the Outreach score by looking at how often a Twitter account retweets, replies or mentions other Twitter users.  The Outreach score is cumulative and always increases, so older accounts are likely to do better. The highest score any Twitter user has ever had is 12, but technically there is no limit to the score.  
Source: Kred.com, November 2018.  
Out of the TUC affiliated union on Twitter, the highest Outreach score was 9. This score was reached by the five most generous union accounts – the BDA, FBU, NUJ, Society of Radiographers and Equity. These unions must have retweeted, replied and mentioned other users the most.
The next tier of unions scores a healthy Outreach of 8. At the other end, the union with the lowest Outreach, with a score of 1, is the POA. They are followed by the new NARS account, which understandably scores a low 2 Outreach points as their account is so new. The small NGSU and AEP unions both score 3 points.
Unite may be consistently the most influential union on Twitter, but they don't do as well in Outreach, scoring a distinctly mid-table 7 points.