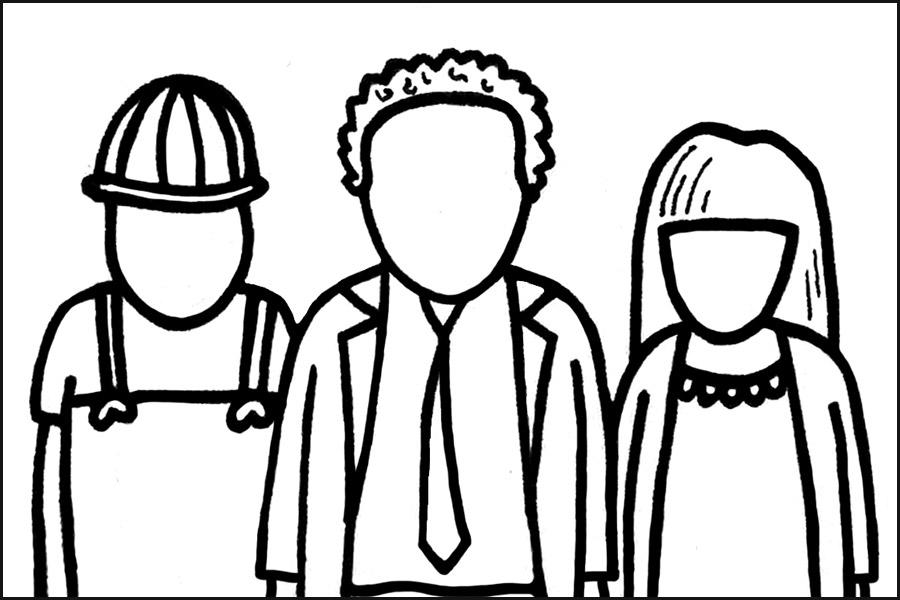 26 Jun 2012
The trade union website metrics league table 2012
---
There was a lot of interest in my report about trade unions and search engine optimisation. I've been asked about the scoring metrics I used to estimate how well a website would rank in search engine results.
The metrics I used are the Page Authority, Domain Authority and MozRank provided by the leading Search Engine Optimisation (SEO) tool provider, SEOMoz.org.
I've also used the most famous metric of all, Google PageRank. We need to be careful when using metrics. They do not necessarily reflect how high a website will appear in results from Google or other search engines.
For example, a well-configured site will perform better than a badly optimised site, even when the metrics are similar. However, it is useful to have some kind of indicator to measure a website's performance, and metrics generally do reflect the perceived authority of a website as seen by the main search engines.
With this in mind, I thought it would be interesting to analyse how trade union websites rank in relation to these metrics, and create a 'league table' for reference from the results. This is something I might update every year if people find it useful.
Source: SEOmoz.org and Google, June 2012
The table above lists all TUC-affiliated unions which have a website. The results do throw up some surprises, but the first two positions are predictable enough.
Unison come first followed by Unite. Unison did well in the search engine rankings in my previous article, and they also come out top here. In third position is the British Dietetic Association (BDA), which is a surprise for an organisation with just over 6,000 members, followed in fourth by the Chartered Society of Physiotherapy, who with a membership of 36,000 is still relatively small.
Why are they so high up? Well, these organisations are professional associations as well as trade unions, and this must boost the number and quality of links pointing to their website.
An analysis of the high quality links to the BDA website shows a large number of links related to nutrition stories from trusted sources like the BBC, national newspapers and the NHS. Getting links from websites like these boosts the perceived authority of a website.
For example, a link from the NHS site would suggest to a search engine that the website is a reputable and important site, far more than a link from an obscure blog would do. The NUJ, Equity and the Musicians Unions come fifth, sixth and seventh respectively.
None of these are especially large unions, but they are unions for specialists in media oriented professions, and this must help them attract links in news stories from trusted sources like the BBC. UCU, PCS and the NUT are next in the chart.
Examining the high authority links pointing to the UCU reveals quite a few links from academic pages. Search engines are thought to assign more trust to content coming from academic domains, and so this might explain why the UCU does well.
The mid table results show a similar pattern, with a mix of larger and medium sized organisations competing with smaller unions that also double as professional associations, such as The Society of Chiropodists and Podiatrists. The lowest scoring sites are, as you'd expect, made up of some of the smallest unions with the lowest media profiles, such as company staff unions.
While there are different elements that go into these metrics, the most important are the links from other websites to the union site. Both quantity and quality are measured, with quality an important factor.
Let's illustrate this with three unions, the NUJ (5th in the table), USDAW (24th) and Accord (39th). The NUJ has an estimated 34,804 backlinks to its home page, USDAW has 2,767 and Accord has just 362. Looking at the quality of the links, below is a list of some of the most important backlinks to the NUJ, USDAW and Accord websites as measured by page and domain authority, starting with the NUJ:
Next the USDAW home page:
Finally, links to ACCORD''s home page:
Both the quantity of links and the quality illustrated in the table shows how these metrics have calculated that the NUJ's website is the most important of the three, followed by USDAW and Accord. So what conclusions can we draw from the research? We can conclude that:
The two biggest Unions have both the profile and the number of members to help them generate links and boost their websites.
Unions that are also professional associations punch above their weight due to the links they can generate from authoritative sources such as the NHS, BBC and universities.
A strong media profile helps a union's website appear more important to search engines.
Some larger and medium-sized unions can do more to improve their online profile, which is currently holding them back from appearing in search results and attracting new visitors.
As I mentioned earlier, scoring high in metrics does not necessarily help a Union rank well in search engines. Factors such as ensuring the website is set up properly for search engines and having relevant keywords in the links back to your website (such as transport union) also help.
There are also other metrics you can use. For example, the NUJ uses the Alexa website rank to monitor performance, which attempts to rank most websites in the world in order.
There can also be problems with metrics, for instance Google is notoriously slow to update PageRank. If a union site has high metrics but it still performing poorly in search results, this suggests the website's search engine optimisation is the problem.
A union can also improve their metrics by boosting their website's perceived authority. There are many ways to do this, one classic example being to provide something really useful on the site like a pay calculator that many people will link to.
These metrics might be a rough measure, but unions should ignore them at their peril. A union's membership growth and ability to influence is increasingly tied to how high their web pages rank in search engine result pages.