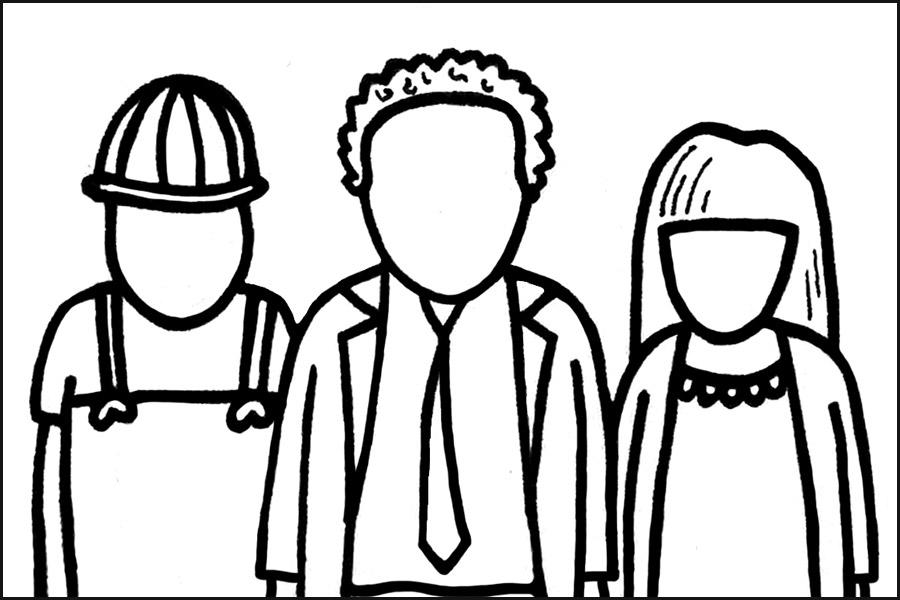 22 Oct 2012
What are the most popular union hashtags?
---
People who use Twitter will be very familiar with hashtags. A Twitter hashtag ties the conversations of different users into one stream, which you can then find by searching for the hashtag in Twitter.
For example, searching for the hashtag #union in Twitter brings up the latest Tweets related to trade unions. Television, radio, magazines and websites all use Twitter hastags to encourage audience participation, and so people who are not on Twitter are increasingly being exposed to hashtags.
Twitter is very popular in the union movement and union activists have even used hashtags to campaign during industrial disputes. One example is the industrial dispute that took place at Quantas, the Australian airline.
During the dispute Quantas ran a competition, asking the public to use the hashtag #QantasLuxury to describe what their "dream luxury inflight experience" would be.
They were flooded with so many comments from disgruntled workers that it briefly became the most popular hashtag in Australia.
A more recent example is the hashtag #oct20, used to communicate during the protest marches last Saturday. As a regular user of union related hashtags, I thought I'd see which are the most popular and hopefully relevant.
Using a website service called 'Kred', I've analysed the popularity of some of the most common union related hashtags to try and identify the top hashtags. I've used the data from September to compare them:  
| | | |
| --- | --- | --- |
| Hashtag | Number of monthly Tweets | 10 most mentioned words around the hashtag (in order) |
| #union | 26,402 | #p2 #1u union con #labor teachers del #independiente #tcot workers |
| #solidarity | 23,970 | #ows show #songofsahel #sahel #ctustrike teachers strike chicago support people |
| #strike | 18,341 | teachers #chicago @cnnbrk school strike #ctu chicago #teachers union day |
| #unions | 11,869 | #tcot #1u teachers #p2 union #lur #labour strike #labor chicago |
| #tuc | 5,320 | #middleton #rochdale #oldham #bury reuters strike general pay union conference |
| #workers | 3,486 | workers #walmart #labor #jobs work #strike #rights #unions rights #us |
| #tradeunions | 221 | #oct20 #tories @mog_on_the_tyne retweet #northwest lonmin #mrjuliusmalema #polokotau shooting  #imho |
| #tradeunion | 62 | workers rights #pakistan @mariaumar #laborlaws cable #bahrain #fes #healthandsafety attack |
| #1u (Mostly used in the USA) | 26,953 | #1u #p2 #labor union #tcot workers #wiunion #ctustrike strike #ows |
Source: Kred – statistics for September 2012.
The #union tag is the most popular, mentioned in 26,402 Tweets in September, followed by #solidarity with 23,970. Next is #strike with 18,341 followed by #unions (11,869), #tuc (5,320) and #workers (3,486).
The #tradeunions and #tradeunion tags have very low usage, with 221 and 62 mentions respectively.
The #1u tag is also popular in the union movement, standing for 'One Union', but it's generally used in the USA and not much in the UK union movement. It was created by a group called Party Patriots to try and have a standard hashtag for union information.
It's clear there is a lot of union activity on Twitter. If you want your union related tweets on Twitter to go beyond your own following, then using these popular hashtags is a great option.
Have I missed any off? Please let me know of any other popular union hashtags.
---
Add new comment