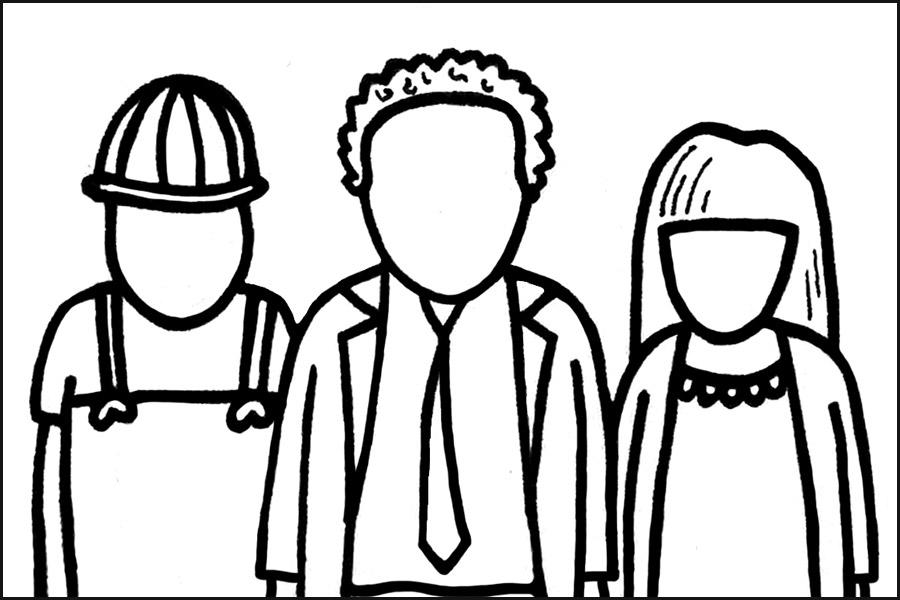 ---
With a large increase in the number of people using mobile computer devices like smartphones and tablets, unions are increasingly looking at the opportunities presented by developing their own apps.
[Please note, as many of these apps have now been closed, the links to the App Stores have been removed from this blog.]
This is something I'm seeing firsthand as I've been working more and more on apps recently, with the launch of Prospect's new Apprenticeship App and a new app project underway with Unionlearn.
While the increase in mobile devices has led to significant growth in the number of users accessing union websites through mobile devices, apps provide a different kind of opportunity. Some unions — as well as the TUC — have been trying out apps as a new route to interact with existing members and potential members. John Wood, campaigns and new media officer at the TUC, has observed this trend.    
"There's a growing demand for digital users to be able to interact with unions through mobile technologies, broadening the numbers of people who can interact with their union online, as well as the situations in which they can do so. We've seen mobile usage rates for the TUC site more than double in the last year. There are important decisions to be made now on which digital functions are best delivered through dedicated apps, and which [are best delivered] through optimising web content to work better with mobile devices." - John Wood, Digital Manager, TUC  
One big advantage that smartphones offer is mobility. Most people always have their phone with them, and this means access to apps wherever they are. Unions are recognising this, and how useful this can be to members who don't spend most of their day sitting in front of a desktop computer.
While workers with access to desktops during the day can more easily use the facilities on a union website, apps provide a better interface for workers who don't have access to computers, or for those who are simply on the move a lot.
Unison's app
UNISON has developed its own app targeted at UNISON members. This has basic information about the union, the latest news and events, and a useful "rights at work" facility covering redundancy, workplace bullying and maternity/paternity issues.
The app also acts as a gateway to UNISON online, with links to the website, including members and reps areas, and UNISON's social media presence on Facebook, Twitter and YouTube. The online joining form is impressive — it links to the UNISON website.
But the web pages have been configured to work on a mobile platform, so it's easier to use on the small screen. A search for "UNISON" will find the app in the relevant app store, and it's available for Blackberry devices as well as Apple and Android, or you can download it from the links below: Unison app for Android Unison app for Apple Unison app for Blackberry
Another advantage offered by apps is the ability to target the young. While smartphones are popular with users of all ages, especially those in their twenties and thirties, the falling prices of these devices has recently lead to large growth in the number of teenage users.
Rights for interns app
When the TUC was looking to help provide advice to the growing number of young people working as interns, often for no pay, they saw that an app could be used to reach their target audience. To complement the website they developed, the TUC launched a "rights for interns" app that provided advice about pertinent issues, especially the right for unpaid interns to receive the minimum wage.
The app includes a calculator, so that interns working for free can see how much they are owed if they claim for the minimum wage, as well as a tool that rates how good an internship is regarding best employment practice. It is available for Android and Apple devices, and can be found by searching for "rights for interns" in the relevant store, or by using the links below: Rights for interns app for Android Rights for interns app for Apple
Prospect's Apprenticeship app
 Apprenticeships is another area relevant to younger workers, and I've just finished working on a new union app with Prospect.
The aim is to create an app that provides useful tools and general information for apprentices, including guidance about the rights and employment best practice that apprentices should expect.
We wanted to make sure we developed an app that actually had the services and information potential users wanted, so we carried out a survey and spoke to apprentices and people thinking about apprenticeships. It was clear they wanted an apprenticeship job search facility as a priority as this was something no other app provided.
So we've developed this as a key part of the app, alongside the guidance and employment rights advice. I've written more about the apprenticeship app project here. The app is currently available on Android, and Apple's iPhone and iPad.
You can find the app by searching for 'Apprenticeships' or by downloading from below: Apprenticeship app for Android Apprenticeship app for Apple IoS
TUC Live
The TUC recognised that the portability of an app would be useful for the "A future that works" rally held on 20 October last year, as part of the protests against government austerity measures.
It released an event app that contained useful information and resources for protesters, such as a map of the route, information about the campaign and live updates highlighting issues like congestion at certain tube stations.
The app was made available for both the iPhone and Android devices, and can still be found by searching the relevant app store for "TUC Live" or downloaded from below: TUC Live app for Android TUC Live app for Apple
TSSA's app
The TSSA rail union launched a similar app during the London Olympics.
This was an "Olympic survival guide" for visitors to London that provided information about London history, along with transport advice and contact details for emergency services and embassies in the UK. The TSSA also used it during the A future that works march to provide useful information to members.
The app is evolving, offering more information and services for members, such as addresses and maps for all their offices. There are plans to add a members and reps' area in the future. The app can be downloaded from the Apple and Android app markets by searching for "TSSA", or by using the links below: TSSA app for Android TSSA app for Apple
One of the biggest barriers to developing an app is the cost. While usually cheaper than creating desktop software, it is generally more expensive than programming an equivalent website. There is an argument that resources should be spent on making union websites more mobile-friendly, rather than developing apps, as users can access websites on smartphones and tablets anyway. Currently many websites, including those of unions, work badly on small devices due to being designed specifically for desktop users.
Newer website designs are increasingly built to adjust their size depending on the device, or to ensure that key elements (like navigation and forms) work equally well on desktops, tablets and smartphones. See my article on responsive and mobile website design for more information.
However, apps can provide an interface specifically for mobile users and, as a result, have proved very popular. There were an estimated 46 billion downloads for apps in 2012. With this kind of popularity, it's no surprise that more unions are looking at the opportunities this technology provides.
With smartphones already outselling desktops, and tablets forecast to outsell laptops in 2013, the popularity of apps seems set to grow for the foreseeable future.
Below are a few tips for unions thinking about building an app:
Look at developing in HTML5 using a 'native wrapper' rather than programming the app in the native language for each device, it can be much more cost effective to both develop and update.
Create a publishers account for your union rather than using the developer's account, it reflects better on the union and the unions name is displayed in the app stores.
Apple take a long time approving unions as publishers, because they are not companies or registered charities. I've known in to take several months for unions, so apply early.
Make sure the app will work well on both smartphones and tablets, and to include this in your requirements.
Do you know of any other union apps? If so, please let us know by adding a comment.
---
Add new comment