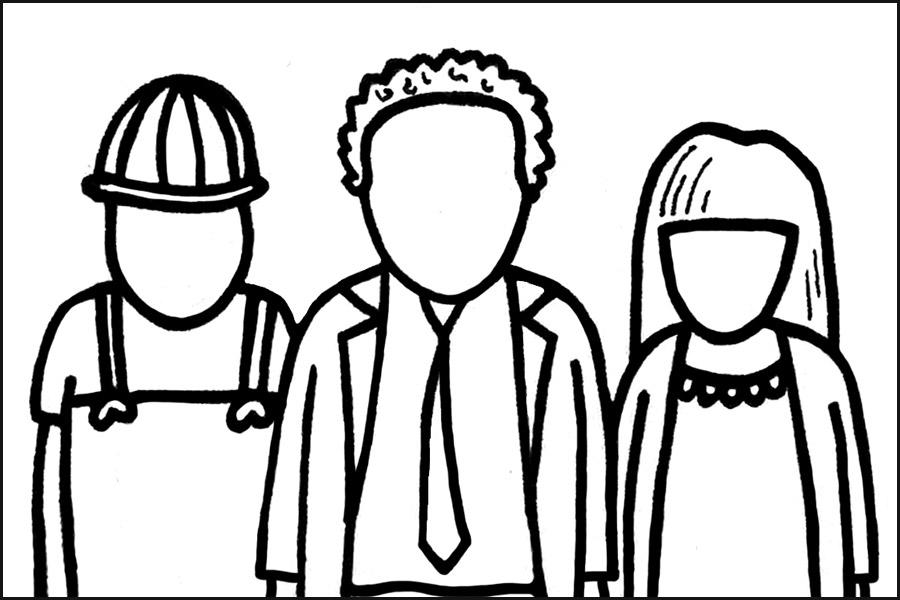 18 Sep 2012
10 of the best examples of union branch websites
---
I've managed and developed a number of union websites over the years. However, a project I've recently completed presented a completely different type of challenge - building a website for a union branch.
Union branches often rely on a small number of volunteers, many of whom carry out union duties in addition to their day jobs. While large union websites can be preoccupied with using the latest social media tools and providing online services for their members, the needs of the union branch website are quite different.
As Paul Moore of the CWU's Greater London Combined Branch put it:
"We may have 5,000 members to look after, but we do not have massive resources, and we certainly don't have someone to spend hours updating the website every day. We simply want good communication options for members, and the ability to put out brief topical information tailored to different members in various companies."
With this in mind, I set out to build a branch website that was clear and simple, both to use and to update. There are many free content management systems (CMS) available which can help to keep costs low (such as WordPress, Joomla and Drupal).
For the CWU's Greater London Combined Branch I used WordPress. WordPress is probably the easiest CMS to update, allowing new pages and news stories to be posted without needing any specialist skills.
I also optimised the website for search engines, an important and often overlooked process that will help bring in visitors from search engines.
Before working on the project I researched other union branch websites, and it's interesting to see the variety of approaches being used.
Below are some of the best examples of union branch websites
CWU Greater London Combined Branch
This is a website I built for this branch. The emphasis was a simple and easy to update system and a clean design. News is organised by employer and the site has been designed to work on Smartphones and Tablet PCs as well as desktops and laptops. http://www.cwuglc.org
---
PCS HM Revenue & Customs Group - Euston Tower Branch
 This branch website has been noted for its liveliness. It is well maintained and even has a members' area hosting a private discussion forum. http://pcseuston.org.uk [Update - website now closed]. 
---
Prospect Air Traffic Systems Specialists Branch
One of the most technically advanced union branch websites, developed from scratch by Andy Mooney. There is a fully functioning members' area that allows members to view/change their details online. This is something many of the main union websites don't provide yet. http://www.prospectatss.org.uk
---
Unison - City of Edinburgh
This large branch (9,000 members) has a strong news section and a tool that allows members to submit changes to their details. http://www.unison-edinburgh.org.uk/
---
Unite Housing Workers Branch 1111
A regularly updated website with lots of content, such as agreed branch motions and links to the latest publications. http://www.housingworkers.org.uk
---
NUJ Brussels
A nice, clean looking branch website for NUJ members working in Brussels. They host an impressively large compilation of links specifically aimed at journalists covering the EU. http://www.nujcec.org/brussels/
---
Islington Branch of the NUT
A simple website, but with lots of content, including information on local campaigns. The template struggles with the wider resolutions used by modern monitors. http://www.islingtonteachers.org.uk 
---
RMT London Taxi Branch
The RMT London Taxi Branch lobby for the licensed taxi trade. Updated regularly. http://www.rmtlondontaxibranch.co.uk [Update: Website now closed].
---
GMB Rotherham (Branch R62)
One of the best graphic designs of any union branch website. Built using WordPress, the site looks more professional than most branch websites and is clearly well maintained. http://www.gmb-rotherham.org 
---
UCU Open University Branch
Hosted on a subdomain of the Open University website, this site has a clear navigation structure and up-to-date information. The site even has videos of meetings, although you'll need to work at the Open University to have access to these. http://ucu.open.ac.uk
---
The variety amongst these websites is really interesting. The best ones are regularly updated, and some have clearly been a labour of love for a technically gifted member of the branch. The standard of graphic design varies, but it's clear a good online presence for a union branch helps inform and encourage members to participate with the union.